Beading Basics: Introduction to Jewelry Making!

Are you looking to get started in making jewelry, but don't know where to begin?! Don't worry - This article will help you understand the basics of jewelry making from supplies and how to make your first bracelet!
To begin creating beautiful jewelry pieces, these are a few of the basic tools necessary for DIY jewelry projects! 
Wire cutter
Flat-nose pliers
Crimp beads
Crimping pliers
Tape measure 
Bead organizer with a variety of colorful/neutral beads
Beading wire - elastic, cord or thread
Assortment of gold/silver earwire
Assortment of

clasps

(gold/silver)
Planning Jewelry Pieces
Begin to plan our the jewelry pieces to start practicing, bracelets are an easy way to begin creating jewelry pieces that can be created simply, and be more detailed in  pattens with more practice in time! Use this standard measuring guide to create jewelry pieces that are properly sized to each individual jewelry piece.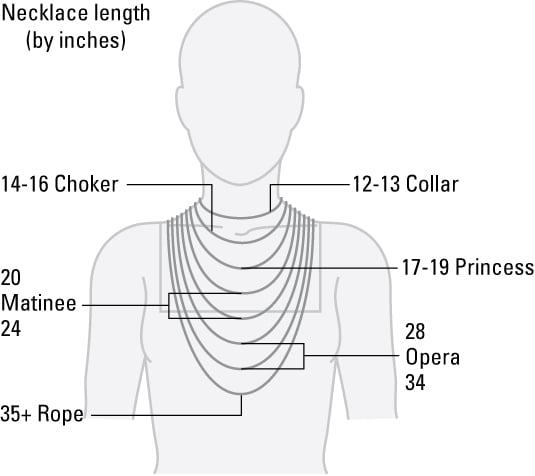 Jewelry Materials and Supplies 
First, we need to choose the material for stringing our jewelry piece! The most common stringing material is elastic cord, which creates stretch bracelets that offers a universal fit for everyone, and retain their shape after every use! 
Start creating jewelry pieces today, check out this article on how to make stretch bracelets.

Griffin Silk Thread 
Silk thread is the ideal thread for striking pearls and other beads. The silky, softness of this thread allows for stringing, knotting, and braiding techniques and is available in thicker diameters than most silk threads, allowing the option to working with larger bead holes.
A rosary chain is a length of beads strung on a cord or metal chain. BeadsVenture's Gemstone Rosary chains are handmade sterling silver wire chains, wrapped between each gemstone, and are ready to use! This is a perfect piece to start creating sparkly pieces like bracelets, anklets, and dainty necklaces.  
Beads
Next, it's time to start thinking of the beads you want to use in your jewelry pieces. Glass, crystal and wood beads are affordable and stylish options to just get started making jewelry pieces. Gemstone beads have become increasingly popular in the jewelry world for their one of a kind, natural occurrence and their metaphysical healing properties.
Here are some popular gemstone beads to get started with! 
Moonstone
 is known for it's milky color tones ranging from white-red
with a striking blue flash,
 aiding in new beginnings in one's life journey. 
Carnelian 
is known for it's rich orange-gold tones that hold energizing properties.
Rhodonite
 which is the stone of compassion and balances the emotions to provide mental clarity.
Wood Beads - Wood beads are light-weight, and add stylish earthy elements to jewelry pieces! Wood is popularly combined with gemstone beads to create lighter weight pieces and are affordable stylish jewelry pieces to sell at craft fairs! 
Select rosewood beads for a natural boho appeal in neutral tones.
Add these colored wood beads for brilliant accents to any jewelry piece! 
Glass Beads are a popular option in place of gemstone beads since they're extremely affordable with an endless array of colors, shapes, and finishes to choose from! BeadsVenture offers an infinite selection of glass beads to choose from transparent, metallic, and holographic!
Metal Beads bring visual acuity and impact to any jewelry design! Use metal beads as metal components that accent a jewelry piece, such as breaking up a color palette, or a spacer in between beads and charms! Explore BeadsVenture's endless supply of metal beads that restore personality into your jewelry-making projects!
Pearl Beads are highly regarded jewelry pieces that are both classic and modern. Choose from a variety of high quality natural pearls and cultured pearls to add sleek and sophisticated style to any jewelry piece! For centuries, pearls have been highly regarded as being one of the most prized and loved gems of all time, and are a symbol of both beauty and purity. 
Crystal Beads are made out of glass, and have brilliant shine, faceted cut for endless reflect! Most often used in special jewelry pieces for their high shine, clear crystals are often used in one of a kind jewelry pieces, or as fashion accessories. 
Seed Beads are the most versatile of the beads, and are ideal for precision projects such as bead weaving, looping, and stringing delicate necklaces and bracelets! BeadsVenture TOHO Seed beads are ideal for their pigmented color that provides gorgeous accents in jewelry pieces, refer to this article about seed beads and how their finishes will transform any jewelry piece! 
To conclude, these are the materials necessary to get started creating one of a kind jewelry pieces! Got your materials together? Now you are ready to get started! Let's create an Elastic Stretch Bracelet together! Refer to the BeadsVenture Blog for step by step articles on how to create simple, effortless jewelry pieces!
If you found this article helpful, share it with someone you know who wants to get started in jewelry making! Comment below why you are taking up jewelry making!
---